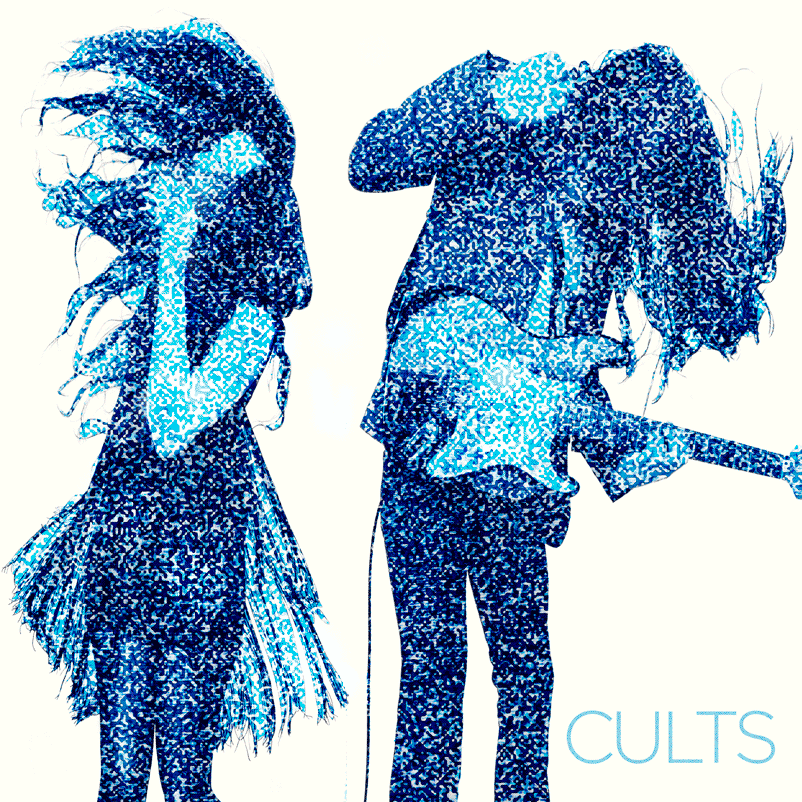 "♫Makin' a soundtrack for another planet to hear♫ on Episode100 - High Road which features brand new sounds from Mogwai, The Notwist, St. Paul and the Broken Bones, Broken Bells, Cults, Emily Wolfe, San Fermin, Ryan Hemsworth, I Break Horses, Faces On Film and Lures...
Previous: Episode099 - High And Wild
****************************************
♬Liner Notes♬: Welcome to Episode100 of @PumpUpThaVolume! In honor of that arbitrary number, we're streamlining the PUTV experience. Since the show launched two years ago, we've used every single "Song of the Day" released from @KEXP @KCRW and Minnesota Public Radio's @TheCurrent and played them in order of when they got tweeted out. When we added @KUTX as another song source with the dawn of 2014, it made the shows really long (and, in some cases, really twangy!). So now I'm going to put my curating skills to good use and start picking and choosing which songs I want to include on each episode - and put them together whichever way sounds best. We'll still keep tweeting them out and putting them all on the Spotify playlist... So there you have it, but now let's get to why we're really here: fantastic new music from Mogwai, The Notwist, Broken Bells, Cults and much more... Now let's Pump Up Tha Volume!
Mogwai
"Simon Ferocious"
'Rave Tapes'
Sub Pop, 2014
Note: Let's start PUTV100 with another sweet instrumental track from the mighty Mogwai! "Long-running post-rock practitioners Mogwai haven't released a new LP since 2011's Hardcore Will Never Die, But You Will. But after two years spent providing soundtracks to French zombie thrillers, as well as a new EP and remix compilation, the hardworking Scots have returned with their eighth full-length, Rave Tapes... Expanding on the anthemic textures laid out in their previous LPs, Rave Tapes manages to be an ambitious outing, mixing Kraut-y grooves and analog experiments ("Simon Ferocious," "Remurdered")..."
(More Info)
The Notwist
"Kong"
'Close To The Glass'
Sub Pop, 2014
Note: "[T]he propulsive, driving "Kong", [is] a surprisingly sparkling uptempo cut from long-running German lap-pop (sorry) act the Notwist's new record, Close to the Glass, their first since 2008's fine The Devil, You + Me. Close To The Glass is out February 25 in the U.S. via Sub Pop, February 24 in Europe via City Slang, February 12 in Japan via Afterhours, and February 21 in Australia via Spunk." Their 2002 record, 'Neon Golden' is still a favorite...
(More Info)
St. Paul and the Broken Bones
"Call Me"
'Half The City'
Single Lock, 2014
Note: "With a charismatic, dynamic, and theatrical lead singer who seems to channel the intensity of James Brown on-stage, a loose and punchy two-man horn section, and a garage band back line that holds everything down, Birmingham, Alabama's St. Paul & the Broken Bones at their best capture a retro-soul sound that echoes nothing so much as the classic Stax and Muscle Shoals sides from the late '60s and early '70s... The band's churchy, street-corner horn band sound is punchy enough to give Janeway all the heat and steam he needs, but also in-check enough not to crowd him, and songs like "Call Me,"..."
(More Info)
Broken Bells
"Control"
'After the Disco'
Columbia, 2013
Note: KEXP calls "Broken Bells, the all-too-perfect team up between now legendary producer Danger Mouse (Brian Burton) and the genius songwriter who gave us the Shins, James Mercer. After The Disco is the soundtrack to the rest of your life after you figured out that last night was the best your life will ever get... On the wonderfully complex "Control", he spells out the struggle for power within sexual tension and questions the sincerity of every action... Here, we see Mercer doing what he does best: telling it like it is, then showing us how it could be."
(More Info)
Cults
"High Road"
'Static'
Columbia, 2013
Note: "Cults' eponymous debut pondered modern love against the backdrop of the bustling pace of life. Two years on, the San Diego-born, New York-based band are no longer also a romantic pairing, which seems to have given their music a giddier, frantic edge. Their second album remains indebted to 60s girl groups and bubblegum pop, but joyous songs are delivered through gritted teeth."
(More Info)
Emily Wolfe
"Swoon"
self-released, 2014
Note: "Emily Wolfe's musical story began at 10. That's not just when the Austin native began singing – she also picked up drums, guitar, piano, and more. Now at 23, the multi-instrumentalist has made a name for herself as one of the rising talents in the local scene... Working with Spoon's longtime producer Mike McCarthy, Wolfe's pair of 2013 EPs amped up the sound, adding a full band to Wolfe's strong songwriting. She sounds just as adept with the volume turned up, highlighting the sing-along tendencies of her songs. On her new single "Swoon," Wolfe once again teams up with McCarthy, and the results are fantastic. Over fuzz guitar and a T. Rex-worthy backbeat, Wolfe delivers her best performance yet. As she recently told MTV, she set out "to write a really sexy song," and "Swoon" succeeds wildly." Ooh, producer Mike McCarthy made my favorite Spoon record, 'Girls Can Tell'!
(More Info)
San Fermin
"Crueler Kind"
'San Fermin'
Downtown, 2013
Note: Last heard on Episode076, the Brooklyn project returns with more from their debut long player. "San Fermin is the name of the annual festival in Pamplona where the running of the bulls takes place. It's also the name of the musical project of composer Ellis Ludwig-Leone, whose work encompasses the more chamber- and avant-based elements of indie pop while retaining distinct jazz and classical influences. Ludwig-Leone is a graduate of Yale University, and for is first post graduation effort, he retreated to Alberta to begin writing. The result of six weeks of writing in solitude, and even more weeks spent gathering contributions from over 20 musicians, Ludwig-Leone's debut work as San Fermin was released in the fall of last year."
(More Info)
Ryan Hemsworth
"Small + Lost" (w/ Sinead Harnett)
'Guilt Trips'
Last Gang, 2013
Note: We heard another cut from Mr. Hemsworth in January on Episode094, which also featured a guest female vocalist. "Guilt Trips, puppy-loving producer Ryan Hemsworth's debut album and second release of the year [2013]... What sounds ambiguously like both pounded piano and anxiously slapped guitar strings swirls with breathy vocals from London's Sinead Harnett. She bobs through a series of samples — a sniffle, pitched-down laughs, some kind of crunchy typewriter — then sprouts away from them."
(More Info)
I Break Horses
"Faith"
'Chiaroscuro'
Bella Union, 2014
Note: "Sweden's I Break Horses captured our attention with their shoegaze-y debut Hearts, but, as evidenced by the synth-pop-leaning cut "Denial," are now ready to build on that sound for something new. With "Faith," the Stockholm duo leave that softer side behind for a much more charged electronic sound."
(More Info)
Faces On Film
"The Rule"
'Elite Lines'
self-released, 2014
Note: "For years, Mike Fiore has been quietly making a name for himself in the Boston music scene, but the low profile has suited him just fine, allowing for a subtle evolution. Under the name Faces On Film, he's self-recorded and self-released two albums, slowly shifting from noisy, Modest Mouse-like folk to a wider palette incorporating soul, pop, and rock in equal measure. The homespun songs recall early My Morning Jacket in their tenderness and expansiveness... On March 25, he'll release his third album as Faces On Film, titled Elite Lines. .. "The Rule" hits all these sweet spots at once, before opening up into a rhythmic middle section that's a far funkier turn for this normally sedate band."
(More Info)
Lures
"On Tape"
'Vacant' EP
Fin, 2013
Note: "One of the many horses in the Fin Records stable, Lures have been playing their signature surf rock for years now. The Seattle trio may sound like they come from the 70's and may look like they got their hair styles from the 80's, but their time is now... "On Tape", displays this sort of sound to a T. The track opens almost like a music box might - we can picture a dancer, spinning, alone in a studio working into the night. Then begins the triumphant and steady build."
(More Info)
****************************************
@PumpUpThaVolume Music News:
SPIN's Guide to Music at the 2014 Academy Awards
Vampire Weekend's Ezra Koenig to perform with Karen O at the Oscars
Here's a new map of each state's least favorite artists
20 years ago today, Nirvana performed their final concert in Munich, Germany
See @TVonTheRadio's Tunde Adebimpe dis Fred Armisen on @ifcportlandia
@Franz_Ferdinand get Continental with their new wavy B-side "Erdbeer Mund"
Watch @Billy Corgan play his eight-hour 'Siddhartha' synth jam right now
Portishead say they're "clearing our schedules" to focus entirely on a new album, their first in six years
(Thanks again to @KEXP, @KCRW, @KUTX, @TheCurrent, @TwilightCircus1 and you!)