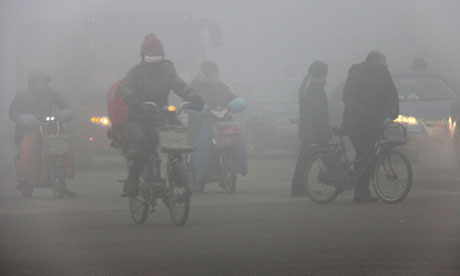 from NHK.com: Smog levels in the Chinese capital Beijing soared on Thursday to levels considered "extremely serious."
Official readings for concentrations of the tiniest pollution particles,
called PM 2.5, climbed up beyond 600 micrograms per cubic meter at one
point on Thursday.
Hazy smog descended over Tiananmen Square in central Beijing. Tourists in the square wore masks. People on the streets said the air in the city was so awful they struggled to breathe.