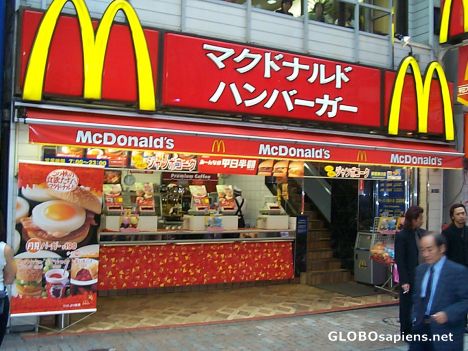 from enterjapan.me: On
the 6th November, McDonald's Holdings Co. (Japan) reported a
substantial, ¥9.4 billion ($82 million) net loss for the July-September
period – a stark contrast to the ¥1.8 billion net profit from the same
period last year.


Still reeling from the scandal of "Mc-Nugget Gate" , the company has
revised its annual projections from a ¥6 billion profit to an expected
net loss of around ¥17 billion – this will mark the first time in 11
years that the company's full-year earnings have fallen into the red.
Bad news comes in threes, it seems. In October, one month before
McDonald's Holdings Co. (Japan) released their report, American
McDoanld's Corp posted a nearly one-third drop in its quarterly profit,
promoting the corporation's CEO Don Thompson to admit that the company
was currently contending with some 'image problems'.
The mounting troubles on both sides of the Pacific Ocean, paired with
the relative successes of their leading competitors, has led some
commentators to question whether McDonald's reign at the top of Japan's
fast food restaurants has finally come to an end.