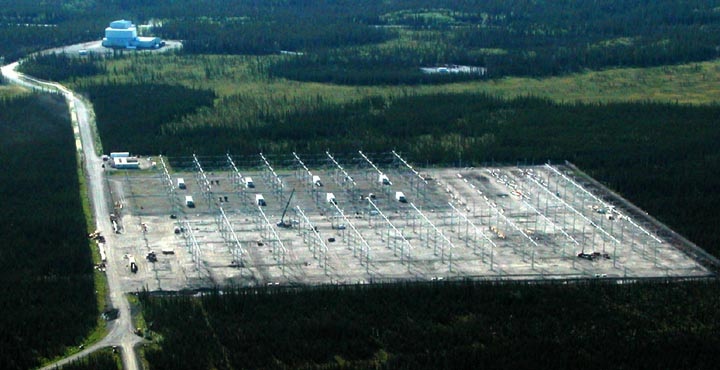 from RT.com: The US Air Force has given Congress official notice that it plans to
start dismantling its Alaska-based High Frequency Active Auroral
Research Program ahead of the site's shutdown later this summer. The controversial program, also known as HAARP, has been home to
a large number of conspiracy theories, but it will officially be
taken offline at the conclusion of a final research experiment in
June.

According to the Anchorage Daily News, exactly what will happen
to the facility – which features nearly 200 high-frequency
antennas across 30 acres and was used to conduct experiments
related to the Earth's ionosphere – remains unclear. The
University of Alaska is reportedly considering a takeover of the
site, but it has not committed to paying the annual cost of $5
million needed to keep operations running.