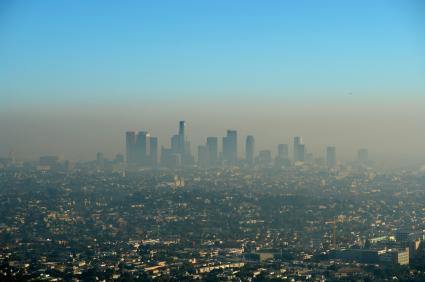 from cbsnews.com: Exposure to aiir pollution while pregnant may increase a woman's risk that her unborn child eventually develops autism.

Researchers
looked at more than 116,000 women to determine whether they were
exposed to pollution during pregnancy. They found certain chemicals and
pollutants were linked to heightened risk for the neurodevelopmental
disease that affects one in 50 U.S. schoolchildren.
"Our
findings raise concerns since, depending on the pollutant, 20 percent
to 60 percent of the women in our study lived in areas where risk of
autism was elevated," study author Andrea Roberts, research associate in
the department of social and behavioral sciences at the Harvard School
of Public Health in Boston, said in a written statement.
Autism
spectrum disorders can range in severity but are characterized by
significant social, communication and behavioral challenges.
For the new study, published June 18 in Environmental Health Perspectives,
researchers reviewed data from the Nurses' Health Study II, a
long-running research project that kicked off in 1989 and tracked
116,430 nurses. Of them, the researchers honed in on 325 women who had a
child with autism and 22,000 women who had a child without autism.
Specifically, the researchers wanted to determine pollutant levels at
the time and place of a child's birth by using readings from the
Environmental Protection Agency (EPA). They ruled out other factors such
as income, education level and smoking during pregnancy.
Exposure
to pollutants including diesel particulates, lead, manganese, mercury
and methylene chloride has previously been shown to affect a developing
baby's brain, according to the researchers.
They determined women who lived in 20 percent of the studied areas
with the highest levels of diesel or mercury air pollution were two
times more likely to have a child with autism when compared to children
of moms who lived in the 20 percent of locations with the lowest levels.
Women
who lived in the locations with the highest levels of the other
pollutants — lead, manganese, methylene chloride and other combined
metals — were about 50 percent more likely to have a child with autism
compared to women living in areas with the least exposure.

The overall risk remained low, the researchers pointed out.
"Let's
say a woman's risk for having a child with autism is one in 100, women
who live in the most polluted cities have a risk that is about one in
50, which means that 49 children would not have autism," Roberts
explained to HealthDay. "Even if the risk is doubled, it's still low."
The link between pollution and autism was stronger in boys than
girls, but the researchers pointed out there were few girls in the
study, so more research is needed to determine if male children are at
more risk.
Autism spectrum disorders are about five times more common in boys than girls.
Previous
studies have also linked air pollution exposure to autism, including a
2010 study in Environmental Health Perspectives that looked at children in Los Angeles who lived near freeways and a Nov. 2012 study in the Archives of General Psychiatry that looked at traffic-related air pollution exposure among pregnant women.

Dr.
Alycia Halladay, senior director of clinical and environmental sciences
at the advocacy and research organization Autism Speaks, told CBS News'
Adriana Diaz that while we need to be concerned about air pollution
levels, it's just one of many different risk factors for autism, which
is associated with both genetic and environmental risks.
"What we really need to better understand is how these many risk factors — how they interact together," she said.